Stitch markers are the essential tool for knitters, so let's choose the ones that add a little extra joy to every row!

Our mini flower stitch markers are metal with a smooth and seamless coating, so they will never snag your yarn. Each set includes 32 stitch markers that fit your smallest knitting needles, from a size #8 (5mm) all the way down to #0 (2mm).

We've made our stitch markers in fun, hard-to-find colors to add some extra style to your knitting needles. Choose the collection that matches your knitting style, or bundle both sets together to complete your knitting toolkit!

Cool Tones: shades of blues & greens
Warm Tones: shades of reds & pinks

Whether you are knitting in the round, marking your pattern changes, or counting your stitches, we think you're going to enjoy working with these handy knitting notions from Allstitch Studio.

Customer Reviews
10/24/2022
Toni M.

United States
Beautiful stitch markers
So pretty!
09/06/2022
Ellie F.

United States
Stitch Markers
Excellent, easy to move on needles. Easy to see and feel in stitches ahead. Pretty and dainty. Wish they came in larger sizes. ie: 13 and up.
09/02/2022
Marjorie M.

United States
Love the stitch markers, but.....
Would love them more in bright colors
08/16/2022
Alexa A.

United States
Loves these!!
Great stitch markers love the colors!
08/12/2022
Andrea L.

United States
Fast shipping and good product
Arrived looking like the picture, does what it's supposed to and makes my knitting even cuter. What's not to love?
08/03/2022
Suzanne J.

United States
Utility and beauty
When these cute little stitch markers turned up in my Instagram feed I had to have them. I've been using little rings and triangles from Clover for years, quite satisfied with their service. But, these sweeties make me smile as round and round I knit. They are very smooth and sturdy without being the least bit bulky and the mix of hues allow differentiating sleeves from beginnings and centers and sides of rows. My only concern now is being carful not to let them pop off as I pass from one needle to the other and fly off onto the rug or lodge themselves in the dark crevices beside the chair cushion. I'd hate to lose a single one ❤️.
08/01/2022
Kelly H.

United States
Cutest stitch markers ever!
I didn't think I could love another set of stitch markers more than the large flowers, but these are definitely my new favorite!
08/01/2022
Christina O.

United States
Lovely stitch markers
These are lovely and well made. I like the color variety for keeping tracking of various project details. They fit perfectly for smaller needle sizes - for me, it's US size 4 and below.
08/01/2022
Charlene D.

United States
Fabulous Markers
Love the big markers, love these new smaller ones too!
07/21/2022
Kristin O.

United States
awesome!
Great little stitch markers!
07/20/2022
Karla L.

United States
Small flower stitch
Love them - have been waiting for this smaller version and put them directly onto my project.
07/16/2022
Shelley D.

United States
So in love!
I have a magnetic bracelet for wrangling stitch markers, so I am always on the lookout for those that will stick to a magnet. A few months ago, I bought the larger flower markers and just love them. I had been wishing that they also came in a smaller size, and Allstitch Studio did not disappoint, releasing these gorgeous matching sets for smaller needles. Of course I snapped up both colored sets and they are just fantastic! Wonderful design and beautiful to look at - my newest favorite tools!
07/09/2022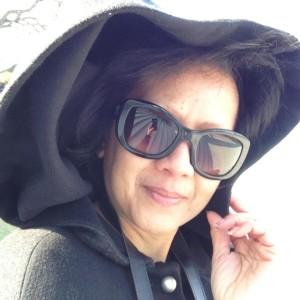 MM
melissa m.

United States
Love it❤️❤️
Great customer service and the stitch markers are very well made!! Cute and pretty colors too❤️
07/09/2022
Colleen H.

United States
Another beautiful set of markers
Just like their larger counterparts I really love these small flower markers they're perfect for my smaller needle projects